Back Road Package
BR Features For Any Flagstaff Pop-up
UPDATE 2019: The Classic Package is no longer available as described below. Individual options from the Options page can still be ordered ala carte.
The Back Road Series aims to offer high clearance, big tires, and a large storage area for everything from an ATV to an industrial tool box. But, what if you want the clearance of the Back Road Series but don't need the large metal storage deck (or the weight that comes with it)?
The compromise we offer is the Back Road Package that incorporates some of the Back Road features but is available for any Flagstaff model. In this example we used a Flagstaff 176ED.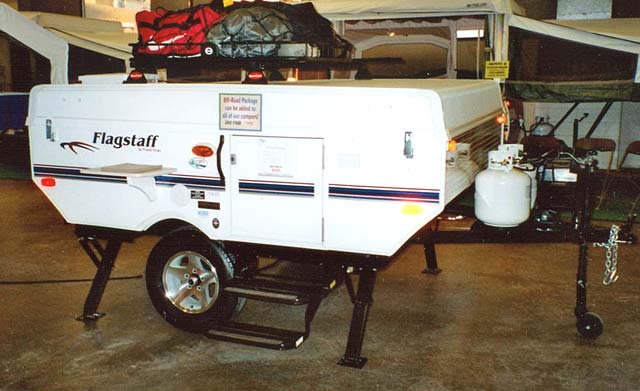 2005 176ED with the Back Road Package at the trailer show
The Back Road Package includes:
(In the 2005 176ED example above we also added a roof rack, roof basket, zinc roof latches, a grab handle (small), and custom striping as separate options.)
Keep in mind all of these features can be added individually as well. Let's say you want the increased clearance the raise frame offers, larger wheels and tires, and upgraded stabilizing jacks but nothing else--that's great, at our shop you can get only what you need.
Here's an example of a raise frame and whee/tire upgrade: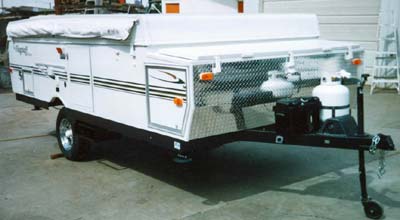 Profile showing 8" raise frame: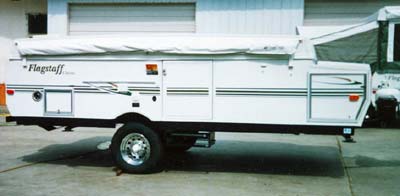 Back to Options

Top of Page
Privacy © 2009-2023 Roberts Sales. All rights reserved.