About Us
A different kind of dealership
Roberts Sales is a family business specializing in pop-up camping trailers. We have rented campers since 1969 and sold Flagstaff campers since 1990 and we look forward to doing both for many years to come.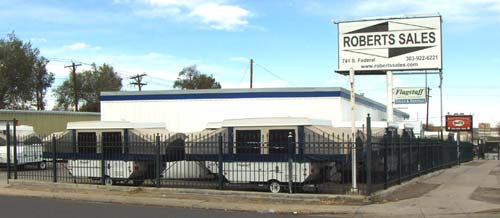 Our main lot at Federal & Exposition
Despite our small size we are one of the leading camping trailer dealers in Colorado. We are a 100% pressure-free dealership (yes, a no-pressure dealership is possible) and we always give an honest answer to every question (this should be a given, of course, but we understand that's not always the case).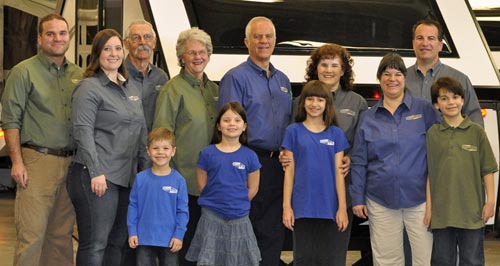 We have three generations of camping-trailer experience (and we're busy teaching the fourth generation about camping, too) and we would appreciate the opportunity to share this experience with you.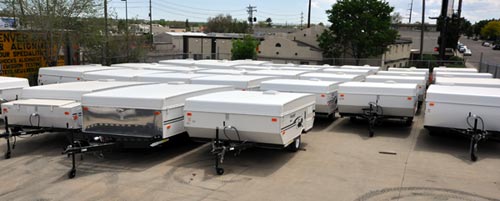 Our storage lot at Mississippi & Lipan (in 2012)
Privacy © 2009-2023 Roberts Sales. All rights reserved.