archived pages may contain outdated information
Edit 2021: Forest River no longer offers custom table tops, counters, or cushions, so a lot of the reconnoitering we did in the past is no longer possible (well, anything is possible with enough $$, but the relatively economical customization days are over). Also, the Back Road Package is available in Flagstaff's Sports Enthusiast series. Roof racks come with most Flagstaff models and are available separately for the few others that don't.
As such, much of the custom work we offered on this page is obsolete, so we've put this page under Archives. Other items--like the Back Road axle-flip (raise frame) and larger tires are still available à la carte under Options.
Customize It!
Turn a stock camper into your custom rig
Flagstaff offers a wide variety of floorplans and features, but what if none of those models are exactly what you're looking for? Or perhaps one model fits almost all your needs but a few added or upgraded features would make it perfect for you? One answer is starting with the model you like and having us customize the camper to your specific needs.
Customizing a camper ranges from minor upgrades such as adding overhead storage or extra propane to major projects like adding extra seating, lifting the frame for improved clearance, or even customizing an entire camper from the frame up. Most of the commonly-requested additions or upgrades are listed on our Options page; for larger projects please call us for a custom quote.
Here are some projects that help illustrate what we can do at our shop:
Building a camper from scratch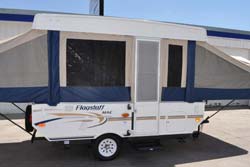 BR clearance on any Flagstaff pop-up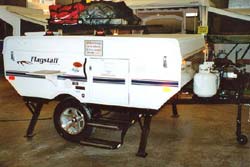 A short & sweet list of upgrades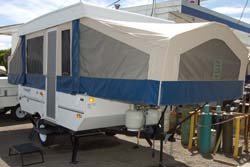 Various roof rack and bike rack options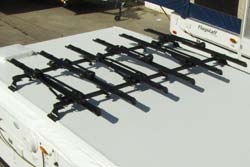 Custom galley in a 425D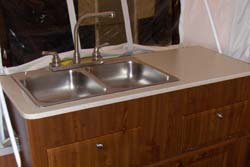 Adding an oven to a 623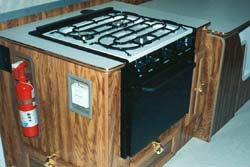 Back to Archived Articles

Top of Page
Privacy © 2009-2023 Roberts Sales. All rights reserved.